Multiple, easy-to-use options for access and account management of your employees' HRA funds.
Quickly and conveniently pay for eligible expenses, without the hassle of filing a manual claim. With the MyAmeriflex Card, participants can access their HRA funds instantly when they swipe their card at eligible merchants. In most cases, this eliminates the hassle of having to verify the eligibility of an expense later on.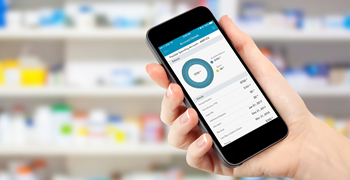 Convenience and award winning customer-service – right at your fingertips! With the MyAmeriflex Mobile App, participants can access their account from anywhere. Check balances, file a claim, or check on the status of a reimbursement, all from their mobile phone.
Account management just got easier. By logging into MyAmeriflex, participants can gain access to resources aimed at helping them maximize the value of their HRA plan. In addition to managing all aspects of their accounts, they can also access interactive how-to's, spending calculators, and more.