Eligible FSA expenses include those related to medical, dental and vision that are not covered by your insurance plan. We have provided a comprehensive list here. If you want to shop eligible items online, you can also visit the FSA Store.
OFFICE VISIT COPAYS, PRESCRIPTION DRUGS, & SOME OVER-THE-COUNTER ITEMS ARE ALL ELIGIBLE EXPENSES UNDER AN FSA.
Easily access and manage your FSA funds.
Quickly and conveniently pay for qualified medical expenses with your MyAmeriflex Card. The card will automatically withdraw the funds from your FSA account when you swipe it at eligible merchants and (in most cases) eliminates the hassle of having to verify the eligibility of an expense later on.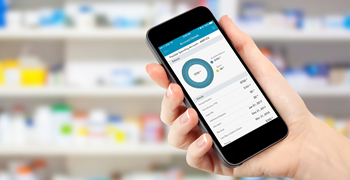 Convenience and award-winning customer service – right at your fingertips! With the MyAmeriflex Mobile App, you can access your account from anywhere. Check your balance, file a claim, or check on the status of a reimbursement, all from your mobile phone.
Account management just got easier. By logging into MyAmeriflex, you can gain access to resources aimed at helping you maximize the value of your FSA plan. In addition to managing all aspects of your account, you can also access interactive how-to's, spending calculators, and more.